WBPM Christmas Wish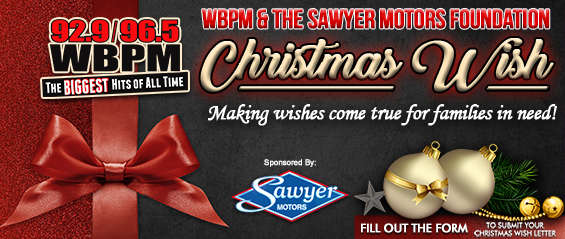 WBPM has teamed up with the amazing people at Sawyer Motors Foundation in Saugerties to help neighbors in need this holiday season… because all families deserve to have a great Christmas.
In the form below… tell us about a family you know that is struggling to get by. Be sure to include all of their contact information so that we can connect with them if they're chosen.
The team at the Sawyer Motors Foundation will be reviewing all the entries and giving 8 families $500 to use however they need to… food, rent, clothes, paying bills, presents for their kids… whatever… to meet their needs.
Spread some holiday cheer and help us make a difference locally this Christmas. Tell us about a family you know that needs some help so we can make their Christmas Wish come true.